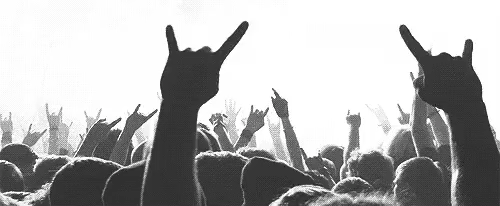 Pueblo, CO
The dispensary that rocks!
Sunday through Thursday 8A-9:45P




Friday and Saturday 8A-11:45P
You read that right...we are open until 11:45 PM on Friday and Saturday night
There are many resources here on the web, this is a collection of some of our favorite articles/links.
Wax is an umbrella term used to describe cannabis concentrates that appear soft and waxy in appearance.
Most waxes result from extraction processes involving butane or other hydrocarbon solvents. Because waxes can form a variety of nuanced textures due to variations in moisture and lipid content, you may find waxes marketed under different names like "butter," "badder," "honeycomb," "crumbling," "cake icing," or "sugar." Although this may seem like an overwhelming number of monikers, they are simply different descriptive terms for the same basic idea. In other words, these are all mainly cosmetic variations of cannabis wax.
​
Concentrate - Hash or Hashish or Bubble Hash
Hash (aka hashish or bubble hash) is made from tightly compressed cannabis resin, forming solid chunks of concentrated trichome heads that are usually brown in color. It is most commonly smoked in a pipe, but it can also be prepared into ingestible forms or vaporized. Because hash separates the potent trichome heads from the cannabis plant material, it offers more potency in a smaller amount. Its potency may vary widely based on the chemical content of the source plant, though it typically ranges from 20% to 60% THC.
​
Hashish has been used for centuries, with a long history in places like Morocco, Afghanistan, and India. In Nepal, India, and Jamaica, hash has traditionally been rolled into balls called charas. Another traditional Indian hash preparation includes bhang, a drinkable brew.
​
Concentrate - Budder Wax or Budder
This is another type of Wax
Concentrate - Shatter Wax or Shatter
Shatter is a cannabis concentrate that is named for its hard, glass-like consistency that tends to crack, or shatter, when broken apart. It is typically gold or amber in color. Although shatter is popularly believed to be more potent or pure than other types of extracts, this is not always true; its appearance instead has only to do with the extract's molecules being less agitated during production.
​
Shatter is usually dabbed, a method of consumption that involves flash vaporization off of a specialized water pipe called a dab rig. This glassy extract has a reputation for being potent, though it can range in potency depending on the chemical composition of the source plant and the extraction techniques and equipment used. While the high watermark for cannabis flower tends to sit around 30% THC, shatter extracts may test upward of 80% to 90% THC.
​
When freezing plant directly after harvesting, trichomes stay intact and don't have the chance to degrade during drying and curing. This gives live resin a higher amount of terpenes compared to extracts that use dried flower.
​
Because of these higher terpene levels, live resins are extremely fragrant and flavorful. But high terpene levels don't just make it taste better—more terpenes add to the entourage effect, and the overall experience for the consumer.
​
Live resins also tend to have a more sauce-like consistency than other concentrates, such as shatter or wax. This thinner consistency makes them easier to handle and ideal for vape cartridges, which is why they have become so popular for consumers and processors in recent years.
​
Concentrates - Infused Joints
An infused joint is much like a standard joint with the addition of cannabis concentrate. The difference between these two types of joints is that instead of smoking dried flower, you're smoking wax, hash, or another type of concentrate along with the ground-up cannabis buds.
​
Crumble is a dry cannabis concentrate that is powdery and crumbles easily. It is made through a chemical extraction process similar to shatter, using a solvent such as butane, propane, or CO2, though CO2 tends to yield a wetter concentrate, more like a sap.
​
Crumble can have a THC potency close to 90%, and can range in color from pale to deep yellow. With age, it tends to harden and turn amber in color. Crumble can be made either from dried buds or fresh frozen cannabis, which would make a live resin crumble.
​
Crumble is a reasonably priced concentrate which is often cheaper than other consistencies. It's low price is likely because crumble is harder to handle than some other consistencies, such as taffy. As with all concentrates, proper storage is crucial to maintain the potency and flavor of crumble, and exposure to light, heat, oxygen, and moisture will speed up the degradation process.
​
Concentrate - Cartridges or Carts or Vapes
Vaping is the heating of cannabis without burning. The heat releases the active ingredients into a vapor that is then released into the air in a fine mist created by a vaporizer device. Since combustion does not occur, smoke is not created.
​
Here are some ways to consume concentrates
Straws - A dab straw in its simplest form is a long pipe made from borosilicate glass. When researching how to use a dab straw, you'll find it's often referred to as a honey straw or nectar collector. The bottom end of the dab straw or nectar collector is used to dab and the top end is your mouthpiece where the vapor is inhaled.
​
Dab Rig - At their very core dab rigs are water pipes designed to work with cannabis concentrates like dabs and wax instead of dry herb. Since these rigs are designed to have vapor in them and not smoke, they need to be smaller and have less space inside for vapor to stick to. Dab rigs are usually compact and feature ground joints that are upright and away from the pipe to keep the heating element away from the main body.
​
E-Dab Pen - A dab pen is an electronic vaping device designed specifically for concentrates. Concentrates are not like CBD flower or CBD vape oil – for one thing, they're very concentrated, which means that the consistency is quite different. Further, they must be heated in a particular way to properly turn the product into smooth vapor.
Concentrate - Rosin/Live Rosin
Rosin is a solventless cannabis concentrate created using heat and pressure to remove trichomes from cannabis plant matter. Rosin is commonly consumed with a dab rig, but can also come in vape cartridges. Rosin is considered by many to be the purest form of cannabis concentrate because it's not made with chemicals, and is also considered to be high quality.
​
Concentrate - CRC Process
All the concentrates can be run through a CRC process; however, you mostly see it done with waxes.
​
CRC stands for Color Remediation Column, referring to the filtration method used in the BHO extraction process. Before CRC, extractors would run cannabis material through a closed loop or short path extraction system using only butane as the solvent and nothing else. With CRC, a different combination of absorbents is used to lighten the color. T5 clay, activated alumina and silica gel are compacted tightly in the filtration column for its final filtration, where its able to further extract impurities.
​
Cannabis infused chocolates combine two of the most popular ingredients around - high-quality chocolate and cannabis. Chocolate has been known to promote feelings of euphoria, and cannabis may produce similar effects, as well as promote relaxation and help to manage pain.
Edible - Gummy or Gummies
They are perhaps best described as cannabinoid-infused treats comprised of fruit (puree, extract, or artificial flavouring), water, lemon juice – optional, gelatine, granulated sugar, and most importantly, cannabis tincture.
​
These ingredients need to be mixed together, then transferred to a baking tray and allowed to set in a cool dry place. Once the mixture has set, divide the contents of the baking tray into individual portions. Toss them in sugar to prevent them from sticking together – if you like sour weed gummies then add lemon juice to the sugar before tossing.
​
Edible - Suckers and Hard Candies
Cannabis hard candy is essentially sugar-based cannabis infused candies. Not to be confused with regular hard candy, Cannabis Hard Candy is meant to be lightly chewed and absorbed through your mouth so that it enters the blood stream slowly. This type of ingestion allows you to enjoy a longer period of time before feeling 'high', but still has the potency to get you there.
Cannabis-infused candies are a new type of cannabis edible that many people don't know much about. They have less THC than most types of marijuana, but they're still great to treat your occasional pain or anxiety as well as help with relaxation. That's why it's important to know how much THC you're getting from a cannabis-infused edible, so that you don't overdo it because the effects are much more subtle than smoking marijuana.
​
Topicals are cannabis-infused lotions, balms, and oils that are absorbed through the skin for localized relief of pain, soreness, and inflammation.
Because they're non-intoxicating, topicals are often chosen by patients who want the therapeutic benefits of marijuana without the cerebral euphoria associated with other delivery methods. Other transdermal innovations are fast arriving in the cannabis market, including long-lasting patches and tingly
lubricants for patients and recreational consumers alike.
​
Flower - Pre-Roll, Flower, Shake
Flower is the smokable, trichome-covered bud of the cannabis plant. At a dispensary, it's the actual plant material as opposed to concentrates, tinctures, edibles, or oils made from it.
​
Shake is what we call the little bits left behind after a jar of flower is sold out... you can think of it as the crumbs. Something to note about Shake; while most people think this is the junk at the bottom of the jar, actually it holds a lot of the trichomes that fell from the flower in the jars.
​
Pre-Rolls are flower/shake rolled up in a smokable joint.
Marijuana infused Cannabis drinks have been around for centuries. Dating back to the Chinese emperor Shen Nung. Chinese emperor Shen Nung wrote about using "Ma" (the flower) mixed with recipes of tea and wine.
Today, there are many different types of cannabis drinks on the market. These Cannabis beverages range from cold-pressed juices with CBD to THC-infused sodas . One can even purchase marijuana beer in some areas, which is brewed using barley or hops.
Some prefer to stay away from smoking marijuana because they want to be more discreet about their consumption of weed. This protects them without drawing too much attention to themselves. This is where cannabis drinks come into play! They provide a healthier alternative for those looking for that extra "kick".
​
Cannabis oil powder sounds like an oxymoron at first, but it'll all make sense when you view the recipe below. The process involves combining cannabis oil with a carb-rich emulsifier. This combination causes water-hating cannabinoids to behave more like water lovers. Cannabis powder features improved bioavailability and a quicker onset.
​